KMU LOFT Cleanwater 4.0
KMU LOFT Cleanwater is a leader in Industry 4.0 in the water treatment industry. We believe in the efficient use of resources and the efficient and secure use of data. We have already equipped hundreds of our MVR vacuum evaporators with the necessary routers for online inspection. This saves valuable time and travel costs and enables continuous inspection of the plants or a quick check if required.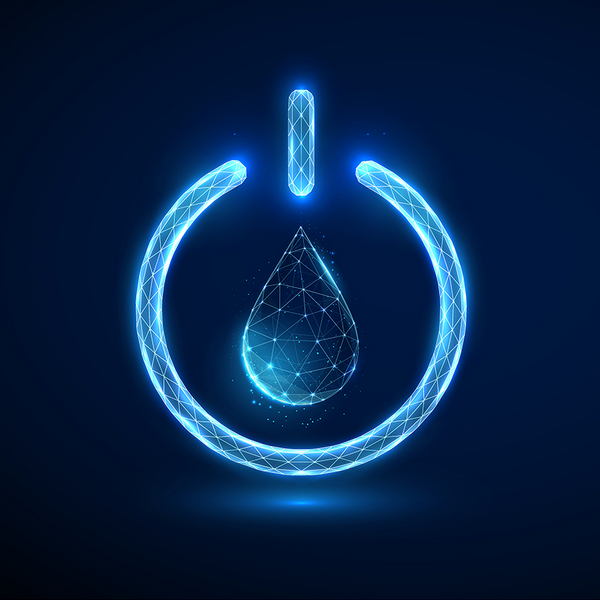 Faster response - higher availability
In many cases, a quick online inspection of the plant provides KLC service technicians with valuable information about where the problem lies or where further investigation should be focused. Shortened service time results in higher plant availability.
All plants leaving KMU LOFT Cleanwater have already been equipped with the necessary components for online inspection and offline control for several years. They can be connected to the customer LAN or the Internet either immediately during commissioning or at any time in the future.
On request, KLC customers receive process data for their own control system or KLC service technicians support them during online inspections.
Better processes - higher productivity
Over time, the optimal process and purification parameters may change. With a KLC 4.0 connection, KLC Services can advise the customer at any time on possible improvements in the use of the plant and the process water treatment solution.
KMU LOFT Cleanwater MVR vacuum evaporators KLC-MASTER Line, DESTIMAT and PROWADEST already feature the same connectivity today. Online inspection is a standard tool for KLC Services to gain quick insights and continuously check equipment. We will expand our KLC 4.0 offering step by step to provide all our existing and new customers with even better process control and improvement advice.
More data - better processes
The more data our customers share with us, the better we can improve their processes and our products. Already today, KMU LOFT Cleanwater has a broader and deeper experience in industrial process water treatment and in combined process plants with MVR vacuum evaporation as the core and pre- and post-treatment.
We have been practicing cloud services in test scenarios for quite some time. Our goal is to support our customers, not only when recommending and delivering our solutions, but also throughout the life cycle of our solutions.