Industry solutions in process water treatment
The treatment of your process water - for efficient recirculation
Each industrial process water has special characteristics as a result of the production or cleaning processes in which it is used. Based on vacuum evaporation, KMU LOFT Cleanwater solutions can treat a particularly wide range of production waters.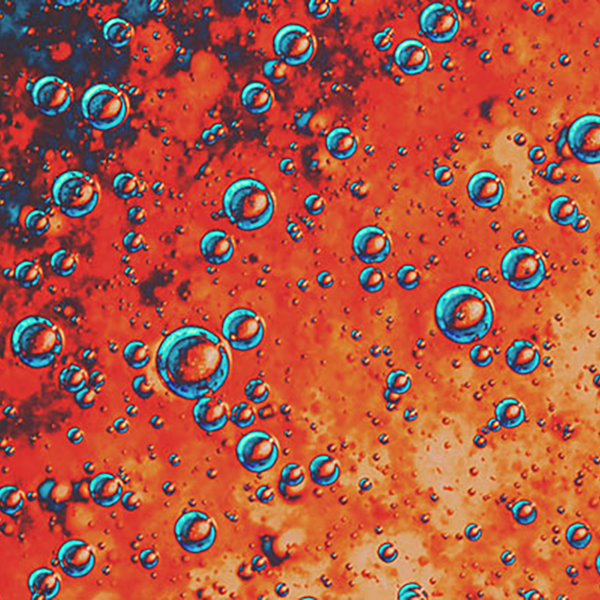 Success factors of process water treatment
When treating water in industry, there are specific challenges depending on the application. The right combination of process water, the methods for treatment and the individual parameters of the operation leads to optimal results at low operating costs:
The knowledge of the different ingredients of the process water and their treatment options.
The selection of suitable processing methods and correct process sequences - at the center vacuum evaporation Products.
The consideration of all parameters for the determination of optimal investment and operating costs such as energy, personnel, disposal and operating resources
The result of the processing should be a distillate that is as pure as possible for reuse in production Zero Liquid Discharge or for problem-free discharge, and a concentrate that is as low in water as possible and can be disposed of cheaply
Knowledge and mastery of the regulations and framework parameters to be considered and the state of the art.
In many cases, vacuum evaporation is the core/core of the optimal solution for your process water treatment, supplemented by pre- and post-treatment steps.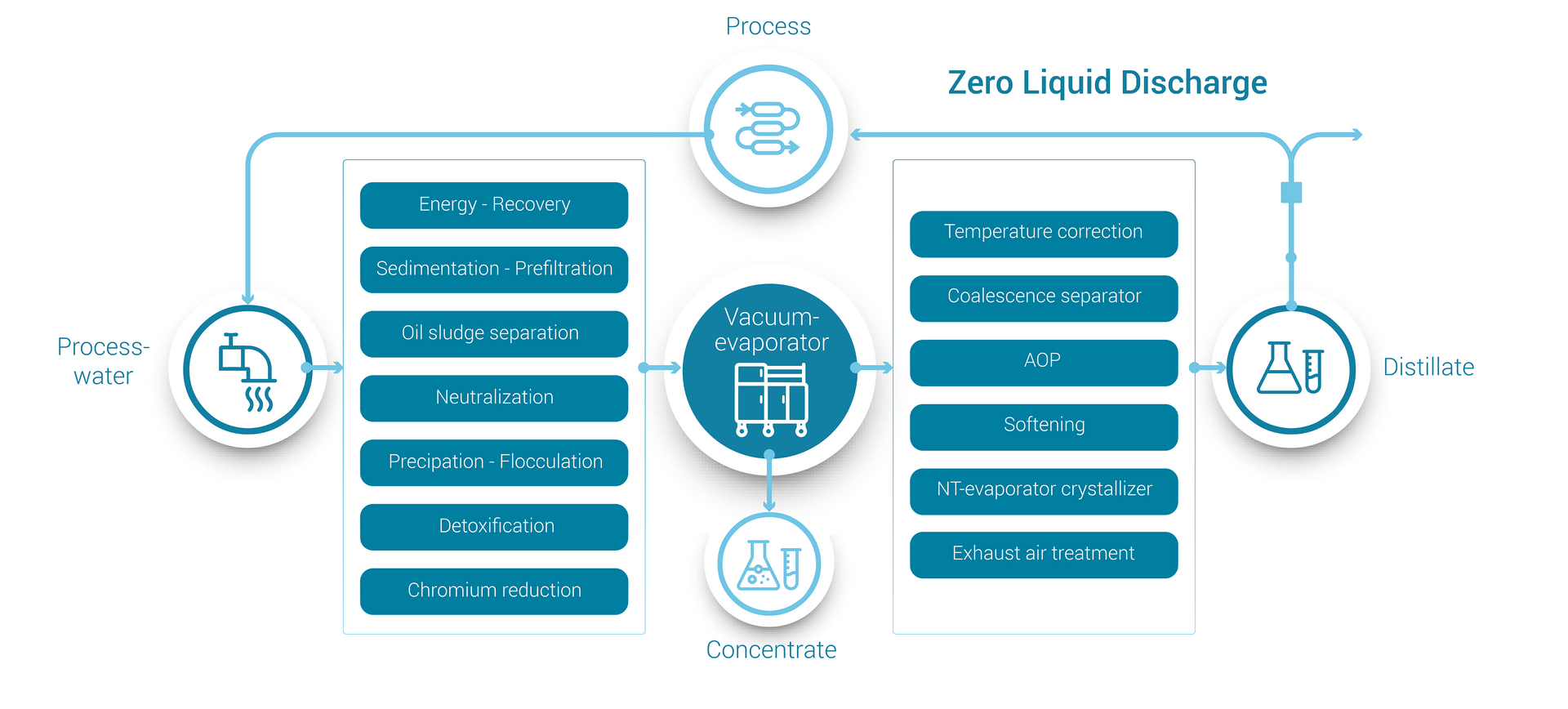 Benefits for your company
KMU LOFT Cleanwater has extensive experience from several thousand applications with very different process waters. Among them are many reference applications for optimal solution with specific process waters and in many industries.
KMU LOFT Cleanwater uses its extensive experience with process waters in many applications to configure economical and process-safe solutions.
The treatment of process waters with vacuum evaporators produces distillate that can be reused many times in production. The use of fresh water is thus significantly reduced. On the way to Zero Liquid Discharge and as a contribution to sustainable corporate management.
Cost and resource conservation
By reusing the treated process water, the costs for fresh water and the disposal of the process water can be saved.
Improvement of the cleaning result
Due to the technical design, KLC solutions for process water treatment show significantly better cleaning results than other solutions offered on the market.
High degree of automation
In contrast to disposal or chemical-physical treatment, KLC vacuum evaporator scores with their high degree of automation.
Sustainability
Due to the low energy and chemical consumption, process water treatment conserves resources and is therefore better for our environment.
The perfect solution for every process water
The vacuum evaporator of KMU LOFT Cleanwater is offered in two versions – the natural circulation and the forced circulation. Both processes have a wide range of applications.
The natural circulation is particularly suitable for the treatment of oily process waters.
Forced circulation is particularly suitable for salty process waters.
Whether oil- or salt-containing process water - with a KLC plant designed in terms of your requirements, you always have the best solution for your process water treatment.
Our KMU LOFT commitment to you
KLC Newsletter
Subscribe to our newsletter now!
and benefit from exclusive offers and promotions.