Surface technology
In surface technology, the pretreatment and purity of the surfaces to be treated play a decisive role in the quality of the surface coating. If there are residues on the surfaces from previous production steps, such as cooling lubricants, surfactants or salts, this can lead to the subsequent coating having uneven layer thicknesses, cracks or pinholes, the coating flaking off or corrosion occurring.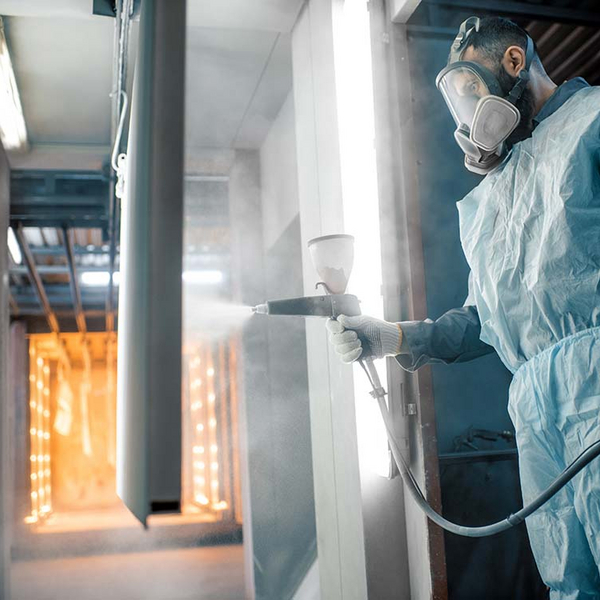 The quality/purity of the rinse water plays an important role. A high rinse water quality with low concentrations of conductivity and COD, as well as being free of heavy metals, have a direct influence on the cleanliness of the surfaces to be cleaned. This quality of the rinse water can be safely achieved by using a KLC vacuum evaporator system.
The most common processes in surface technology are
Chemical surface pretreatment such as cleaning, degreasing, pickling, phosphating.
Mechanical surface treatment, e.g. grinding, polishing
Surface coating, e.g. painting, powder coating
This results in the typical process waters:
cooling lubricant rinsing waters
iron phosphating rinsing waters
zinc phosphating rinsing waters
pickling rinsing waters
vibratory finishing rinsing waters
galvanic rinsing waters
hardening shop rinsing waters (hardening salts)
Usually, these process waters have to be disposed of at high costs. With KMU LOFT Cleanwater's evaporator technology, these process waters can be treated via recirculation in such a way that up to 98 % are returned to the production process.
KMU LOFT Cleanwater designs a complete solution tailored to your process water.
Advantages of process water treatment
With KMU LOFT's evaporator technology, process waters can be purified to produce up to 99% recyclable distillate. The distillate can be fed back into the production process, especially in washing and cleaning applications, and thus reused. Recirculation of make-up water for emulsion and release agent is also possible.