Career
We don't want to claim we can do magic - but we turn industrial water into water.
Are you looking for an exciting job and a new challenge? At the same time, do you want to engage in the environment in your profession?
In our team, you can actively contribute to the reduction of water consumption in industry and the use of treated water. We help together to reduce water consumption in the world.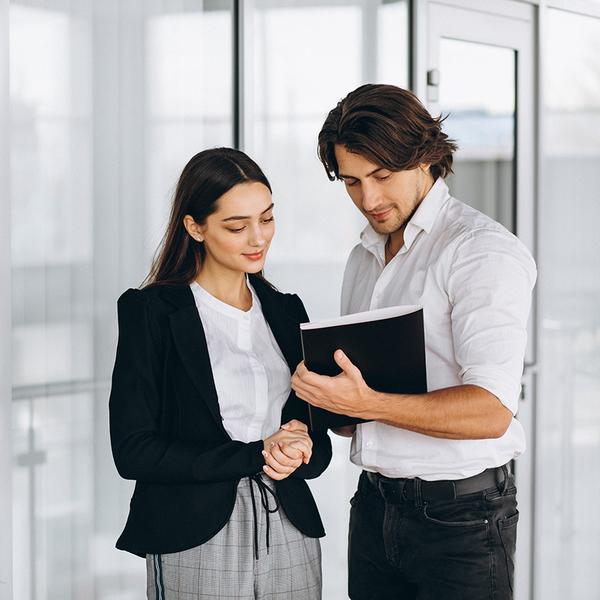 Mobile working
Flexible working hours
Company pension plan
Individual training and further education measures
Compensation in line with the market and performance
Advantage portal for employee offers
Co-design of internal processes
Employees recruit employees
Family-friendly workplace
Constructive feedback culture
Partial retirement
Free drinks and fruit
We practice diversity in all facets.
We provide training to each new employee individually and closely.
With our flexible work schedules and models, everyone can find enough time for family.
Our management level is young, dynamic and diverse.
Your career with us
Your individual career path
You can start with us as an intern, working student or trainee and continue your individual career path. Whether it's a specialist or management career, we actively promote the development of each individual.
This applies to both career starter and professional. Furthermore, our employees can also change their chosen career paths internally.
Family and career in harmony
Have you just come back from parental leave and are looking for a family-friendly employer who promotes the compatibility of career and family through flexible working hours and a flextime model? We all look forward to meeting you.
Expanding and passing on know-how
Are you a professional who would like to continue your education and training while working? We would be happy to actively accompany you on the path of training or study and drive your professional and personal goals forward.
You are in your prime and would like to pass on your knowledge to the next generation and then comfortably enter semi-retirement? We look forward to training the next generation of KLC with you.
Student/Intern
You can start with us as a student, intern or working student and continue your individual career path. You are welcome to contact us on your own initiative.
Apprenticeship/Dual study
You can start an apprenticeship or dual study program with us in various areas. Take a look at our job postings to see if we currently have a vacancy.
Career starter/Young professional
Have you just finished your training or study and are looking to join a dynamic and environmentally conscious company? Then apply now for a position that suits you.
Experienced professional
You already have several years of professional experience and are looking for a meaningful new challenge? You will find a suitable position for you in our job positions.
Our everyday working life at KLC
KMU LOFT Cleanwater SE is a medium-sized plant manufacturer - and yet a market leader. Our plants treat industrial process water so that it can be reused. The resulting residual materials are separated in the process so that they can be recycled.
Our teams work closely together across divisions. KMU LOFT Cleanwater's corporate culture is a reflection of our diversity. We count more than a dozen nationalities among our employees. Despite the technical orientation of our company, we have an above-average number of women and mothers, who decisively influence and help shape our corporate values and goals.
When our employees are expecting offspring, we rejoice with them. We support parental leave for fathers and offer flexible working time models for our mothers on parental leave and beyond.
Every single employee is a part of our identity, which is why we accompany new employees for six months with a detailed and highly networked onboarding plan. Through this positive approach, our employees identify with our corporate culture.
Your influence on sustainability
Through your cooperation, you contribute daily to the completion of our plants on schedule and on the basis of a high level of customer satisfaction. It doesn't matter whether you choose to work in sales, engineering, installation, service or the supporting commercial area. We all contribute to the protection of the water resource.
Our independently developed process technology is young, but already established in many industries and applications. We support our plants for life, on site and via the integrated cloud. Our home is Europe, but we are represented across all continents. Due to our young technology and immense potential, all employees can contribute with their ideas so that we can continuously develop our process technology. What suggestions or ideas do you bring to the table?
In many countries, the water consumption of private households has to be regulated at times. Be a part of our team to help us turn all that dirty water back into water for consumption, thus promoting sustainability and the resulting environmental protection for all of us.