Disposal (waste disposal/recycling/remediation)
Compliance with the tightening regulations for waste disposal companies is becoming increasingly difficult. The composition of the different process waters to be disposed of also contributes to this.
When disposing of used process water containing oil, the residual water content plays a decisive role. Only below a certain residual water content is it economically viable to recycle the oily process water as a secondary fuel. Here, concentration with a KLC vacuum evaporator makes an important contribution.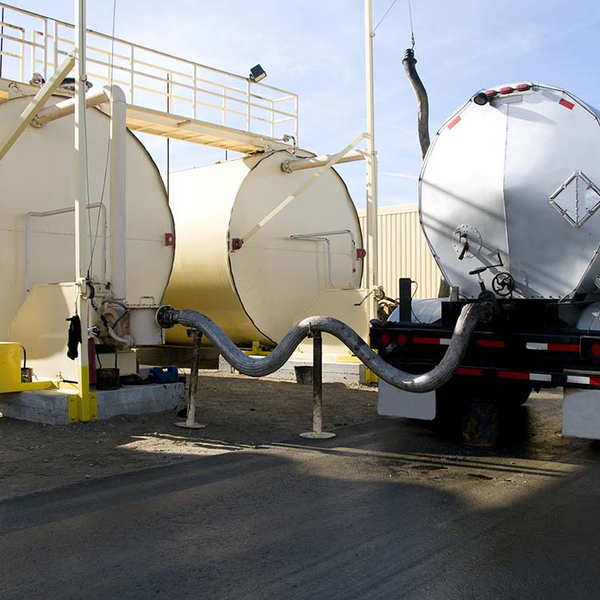 Typical process water types:
emulsions with cooling lubricants (coolants and lubricants)
industrial washing and cleaning waters
process waters containing heavy metals
landfill leachate
process waters from desalination
process waters from softening
rinse water from tank cleaning
rinse water from metal and plastics recycling
Advantages of process water treatment
With KLC vacuum evaporation, you can purify your process water in such a way that up to 95 % recyclable distillate can be produced. The resulting distillate can be discharged to external disposal facilities without any problems.
Individual process water treatment for each customer
KMU LOFT Cleanwater designs a process water treatment system for its customers that is specifically tailored to this company.